Time to Plan for Employee Benefits
Employee Benefits Specialist
With over 10 years experience in the group insurance market, it is my responsibility to help you customize an employee benefits package that is right for you or your organization. Upon graduating from the University of Saskatchewan with a Bachelor of Finance degree I joined Great West Life as an Account Manager with their Employee Benefits Department. I have specialized in the group benefits market and it is my goal to provide you with advice so you can capitalize on your investment.
No business is too small to insure
Comprehensive benefit packages are available to businesses from one employee and up. Whether you are self employed, a sole proprietor, have a partnership or a corporation we will find a plan that suits your needs.
Complete Benefit Selection
I work with you and your staff to find a plan that covers all your needs at an affordable cost. Plans can include Extended Health Care; Dental Care; Life and Disability Insurance; Critical Illness; Employee Assistance Plans; Healthcare Spending Accounts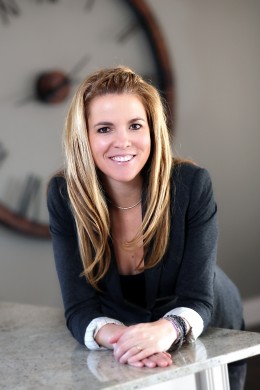 Kirstin Rondeau
One Stop Shop
I have a wide range of Group Markets I can access. The major competitors in this industry include: Great-West Life, Manulife, Sunlife, Blue Cross, Group Medical Services (GMS), Cooperators and The Chamber of Commerce Group Plan. If you have a group plan in place already, it is my goal to offer you unbiased advice or offer suggestions on ways to improve your existing plan.